This is Myka and two good friends from her preschool where they are peer models for austisic preschoolers. Friday was their last day together! Myka has had a good experience learning at school academically and socially.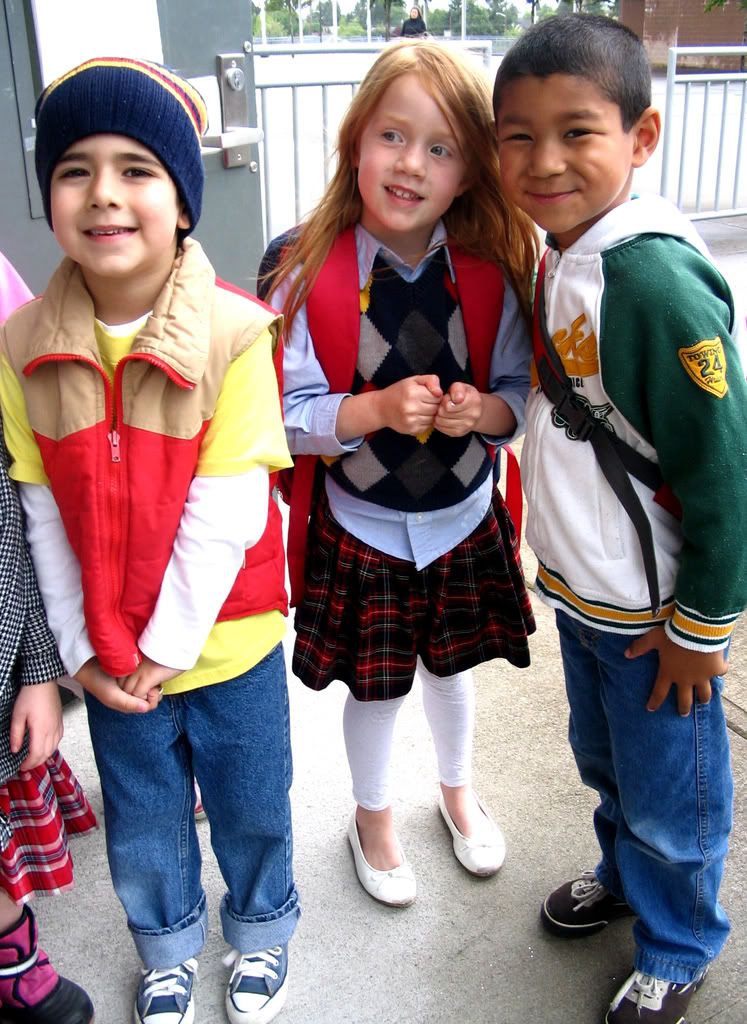 These two cute boys will be with Myka next year in Kindergarten and first grade...yikes! My tiny girl who I remember bringing home from the hospital like, yesterday! She's growing up! Too fast!
I made a splash w/ b-day cupcakes for Myka- she has a summer birthday, but Miss Tara said we should still celebrate. I dipped the cone cupcakes in melted white chocolate before frosting them...they were pretty good!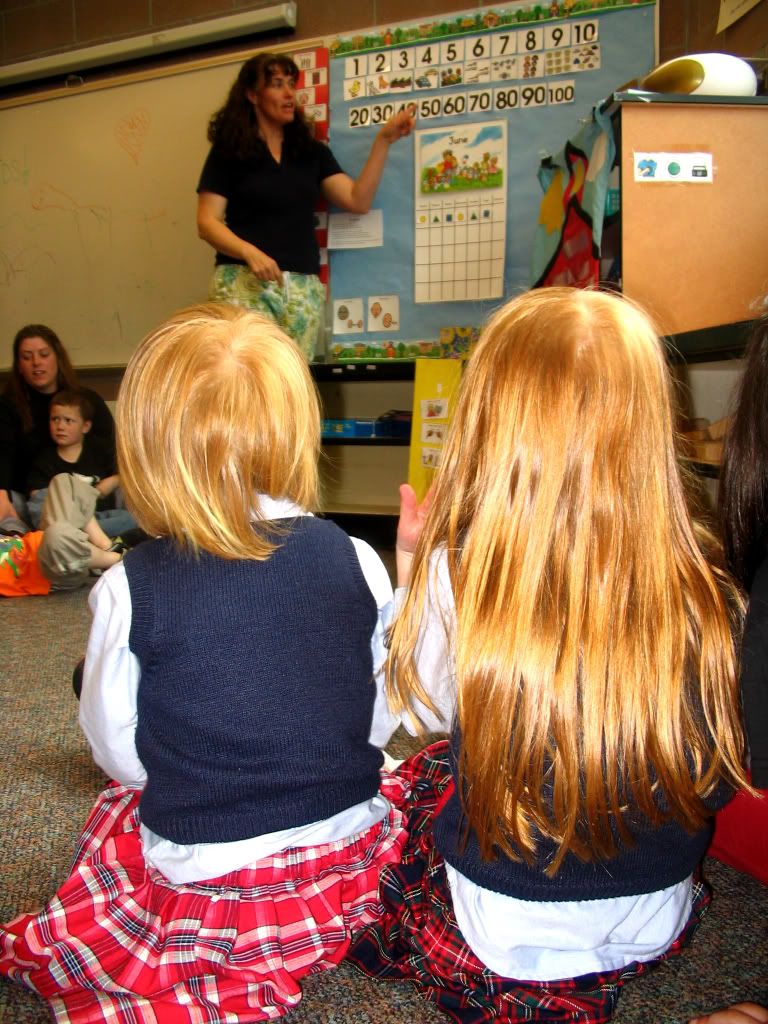 There is a shot of Myka's dynamo teacher, Miss Tara. She really is something else. We couldn't have possibly had a better start in Myka's formal schooling experience than with Miss Tara!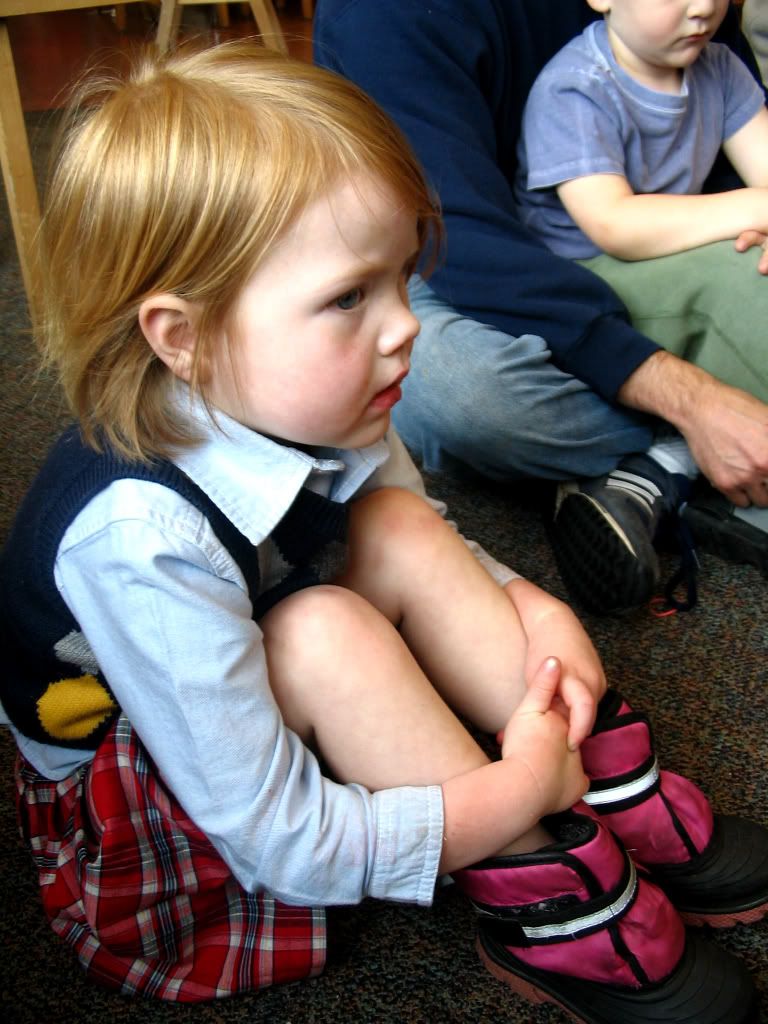 And guess who gets to be in Miss Tara's class next fall! Miss Haily! She is already quite accustom to Miss Tara and many of the children, we visit often; every other Friday I do a little movement experience for the class
and so Haily has been able to participate and interact with everyone. It looks like things will go very smoothly.