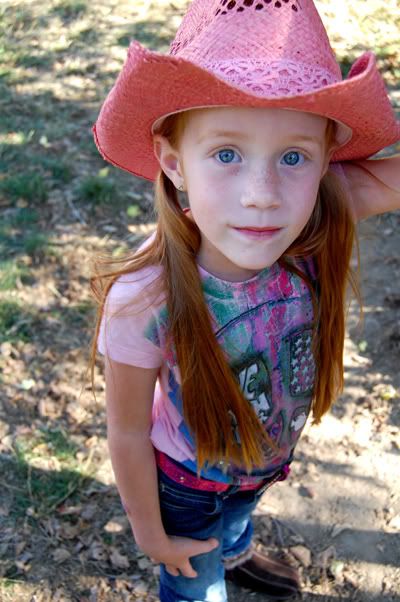 Myka went horseback riding with Haily and her dad for one of her birthday presents. So- the girlies dressed up like cowgirls and danced around the house to bluegrass, Charlie Daniels Band and Dixie Chicks until 4pm when we picked Aaron up and headed out to Puyallup and Su Dara's Riding Ranch...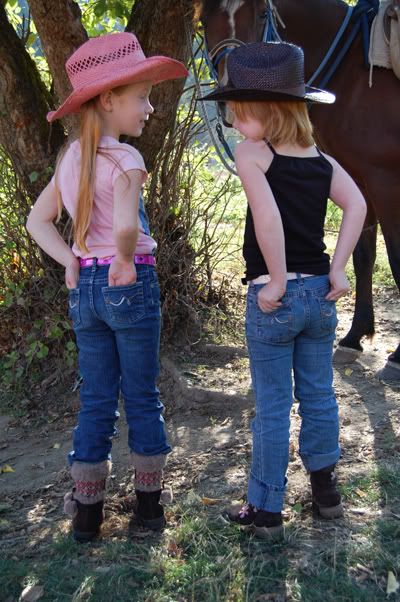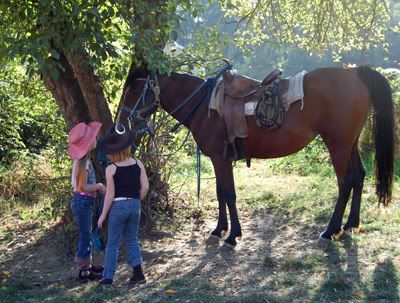 Haily and Aaron rode this horse, Nessa. Myka rode a red haired horse named Shane and their guide's horse was Storm.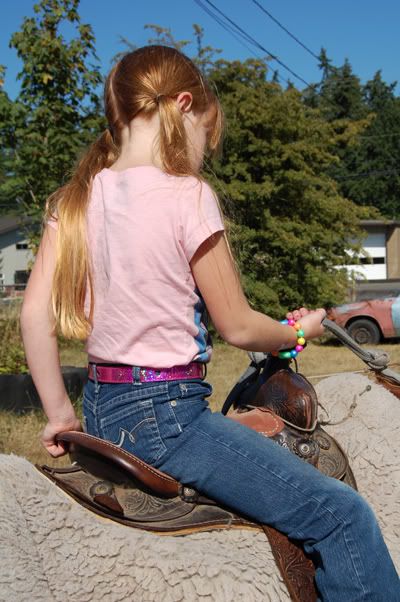 (Myka asked me how she could get a horse and so I told her she would have to marry a cowboy- I was kidding of course- she could buy one when she makes her own money, right?)
Miss Su had lots of animals at her ranch, including some friendly cats who loved being fawned over by the girls. This black one is Pippins-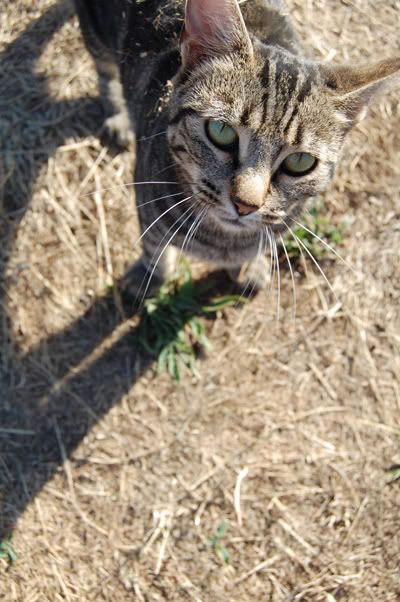 -and this one is Maze who wouldn't leave me alone while I hung out waiting for the trailriders to return! Aaron said the trail was through a forest wonderland full of tall trees, ferns, wild blackberries and a clearing point that gave a breathtaking view of Mt Rainier. It was a lovely Monday afternoon at Su Dara Ranch.