I love to work in the yard and make things look pretty and well landscaped. The shrubs to the left are 'pieris japonicas' and give lovely white blossoms in the srping, they will get about three times their current size. Aaron laid new sod last weekend, helping to add shape and more play space for the girlies.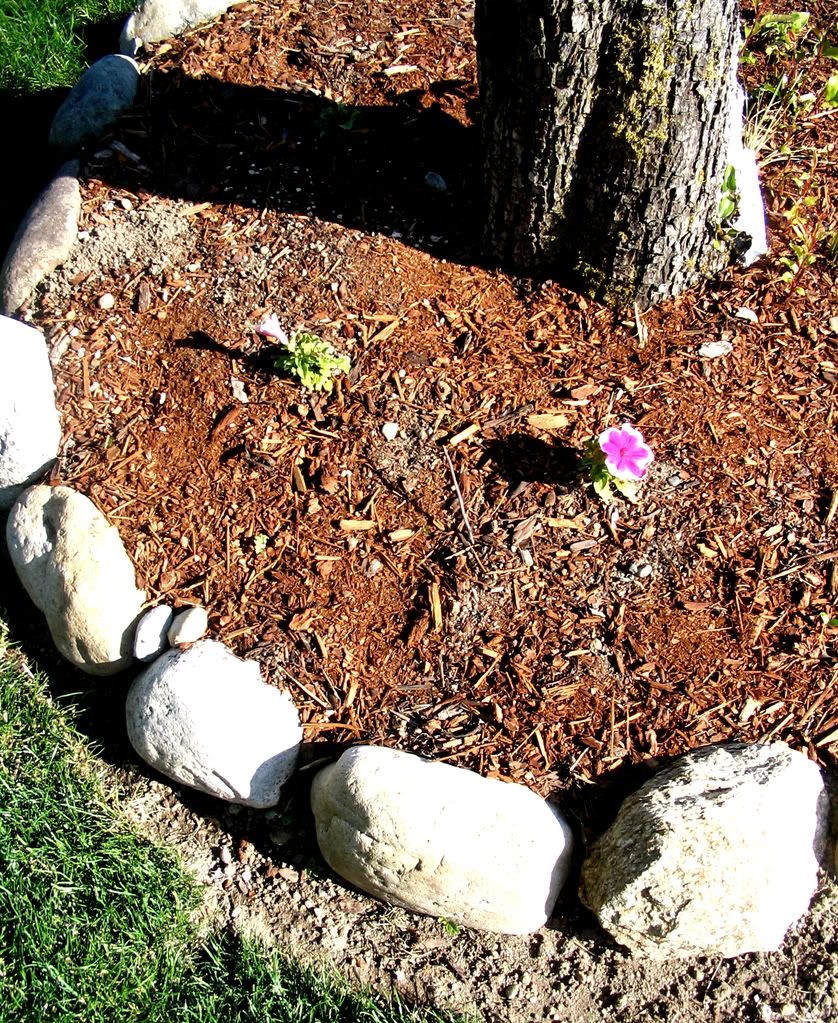 This rounded rock edging around the tree idea is what I have always seen my dad do in his yard. It gives the tree a finished look and then you can plant little sun spots in the built up dirt.

There is Aaron's almost finished roman cobblestone walkway- he's still got to cement the stones in front that help create the step up.
We have this interesting triangle of space that used to have overgrown shrubbery- we took it out and put these black flagstones down with mint and flower spreaders to fill in the negative space.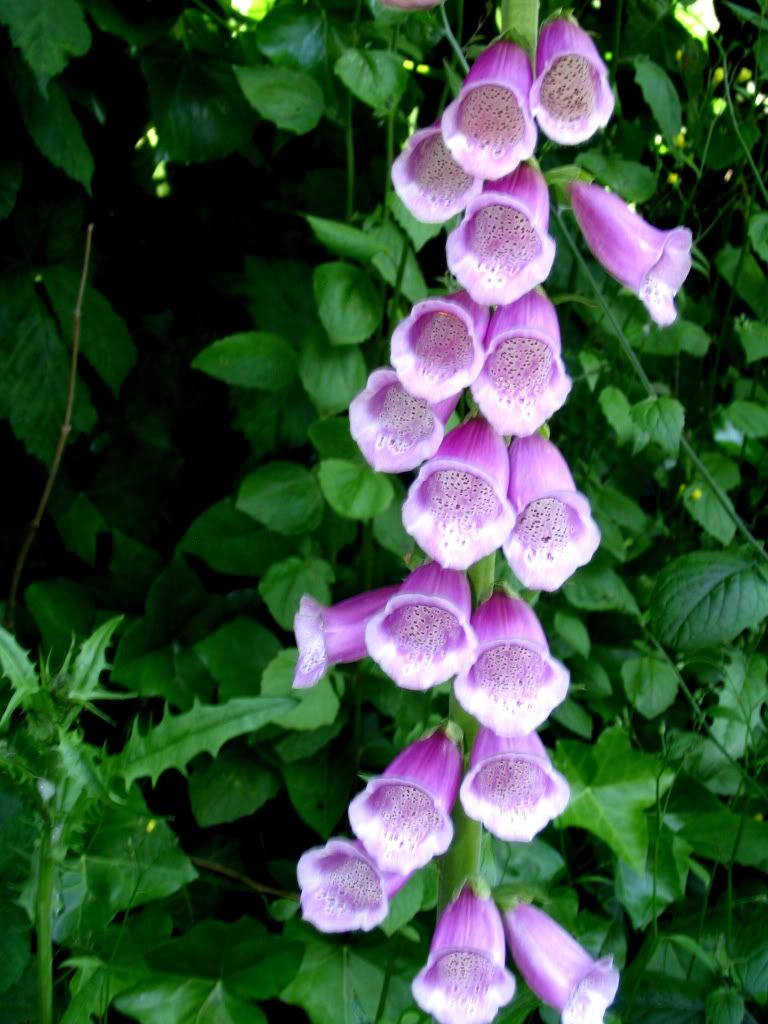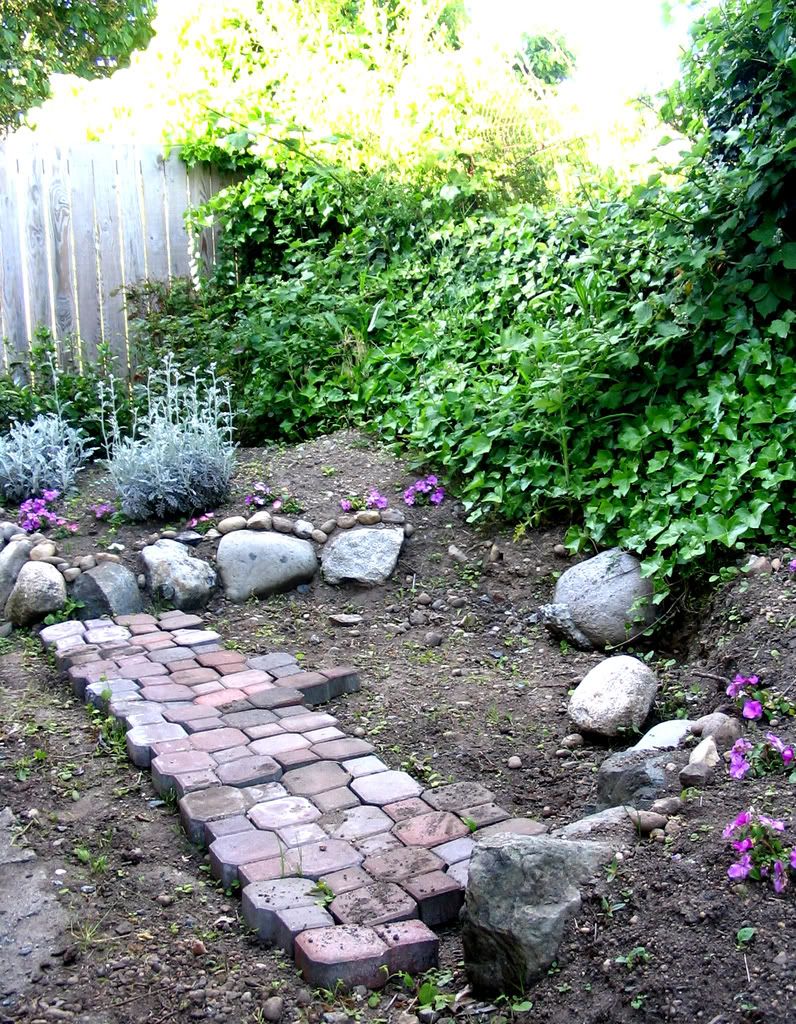 This is the west side of the house. I am currently working to create a little bistro table area within the rose bushes and impatiens...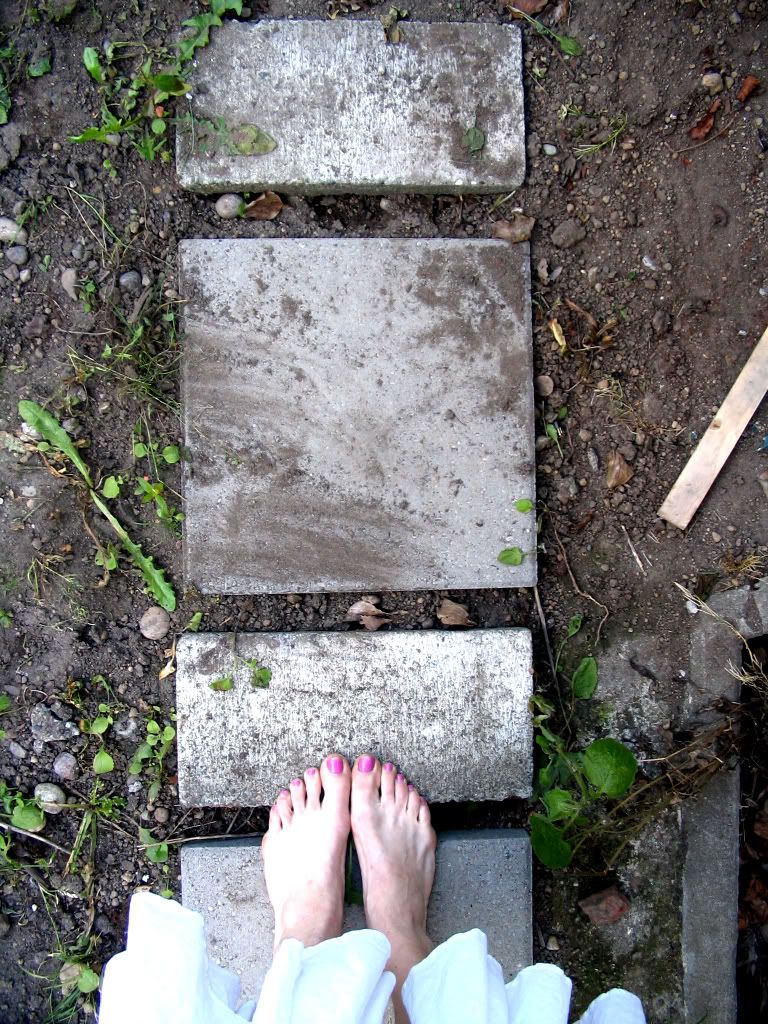 Both sides of our house need walkways to lead to the backyard gates, so far I have figured out this alternating patten of square and rectangle for the west side walkway, and then of course I'll plant the spreaders after it's all in.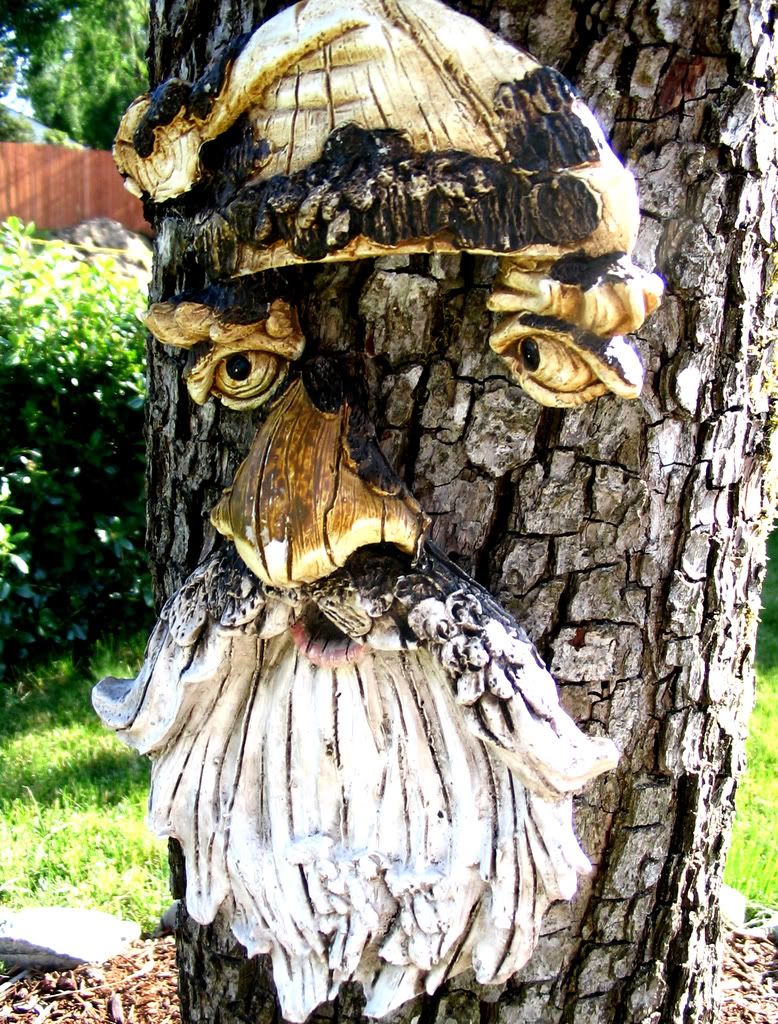 Treebeard.
Here in Washington, Blackberries grow wild and actually are considered a bother to homeowners. And we have a huge 10ft bush of them creating a barrier between the neighbor's house and ours- so we thought we aught to just go with it and so we put in these arches to help shape them into a curve over the sidewalk. My girlfriend Bronwyn promises to teach me to make blackberry jam in late, late summer when the berries are best!