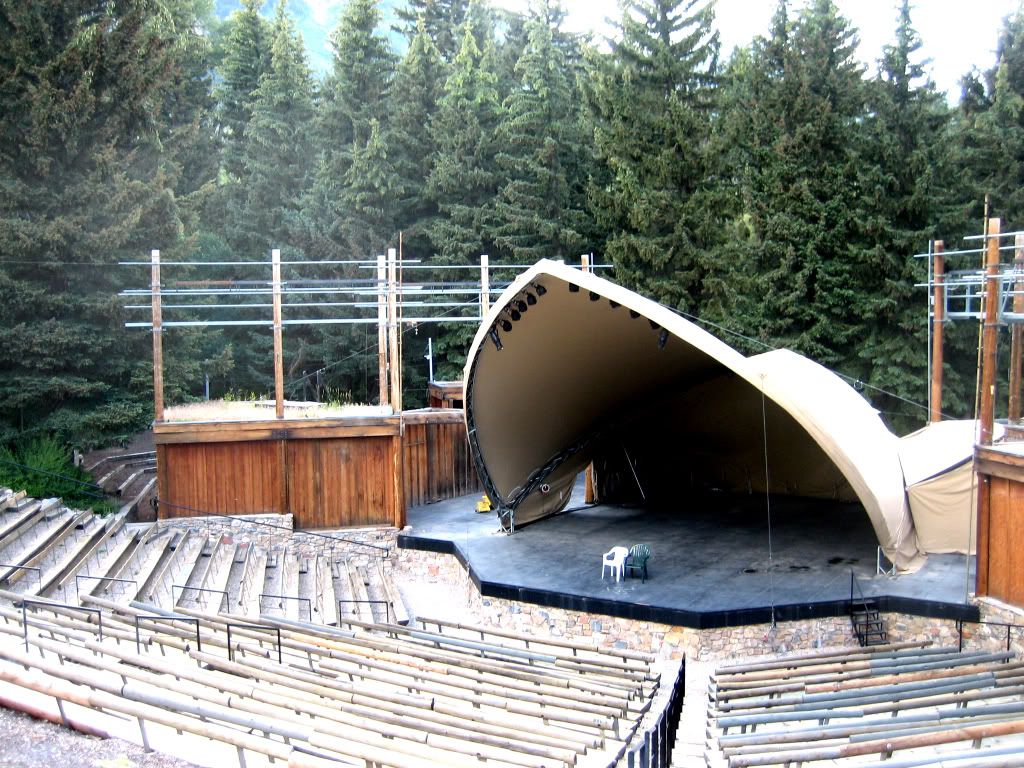 The Sundance Summer Theater holds fond memories for me. Every summer when I was little we would drive from Cali to visit Provo- during that visit we would drive up with all my cousins to see a musical at Sundance. We would bring big blankets and treats and have a ball being entertained in what seemed to be a magical forest theater!
We had the girls dance around on the stage in honor of their Grandma Janine who was among the first group of performers to ever be on that stage.
Anytime Haily has an audience, she is dedicated to her performance... here she was singing a song, quietly and being very serious about it all- we made sure to clap and clap for her when she was done.

And yes, I am wishing I had an awesome camera that would capture my long-legged-leaping-lady, Myka, she actually can leap quite high-I'm impressed- but, then again, I am her mother!