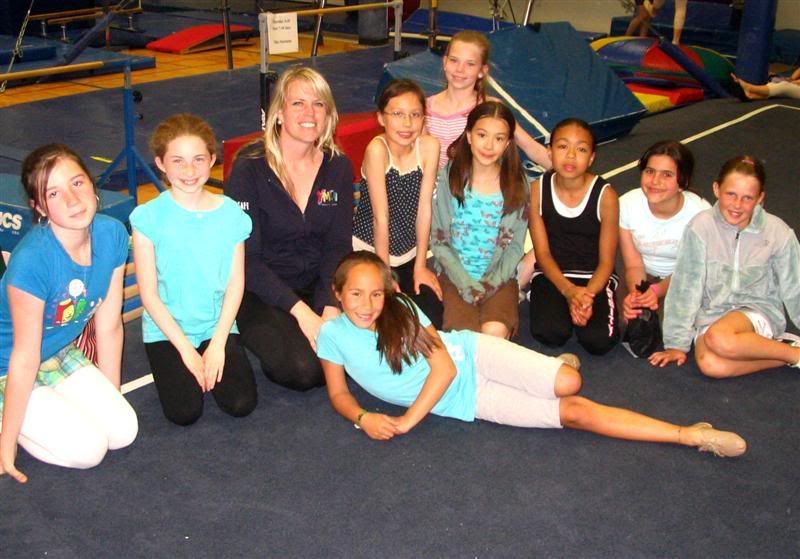 Me and my intermediate jazz girls! They danced to "Groove is in the Heart" by Dee Lite.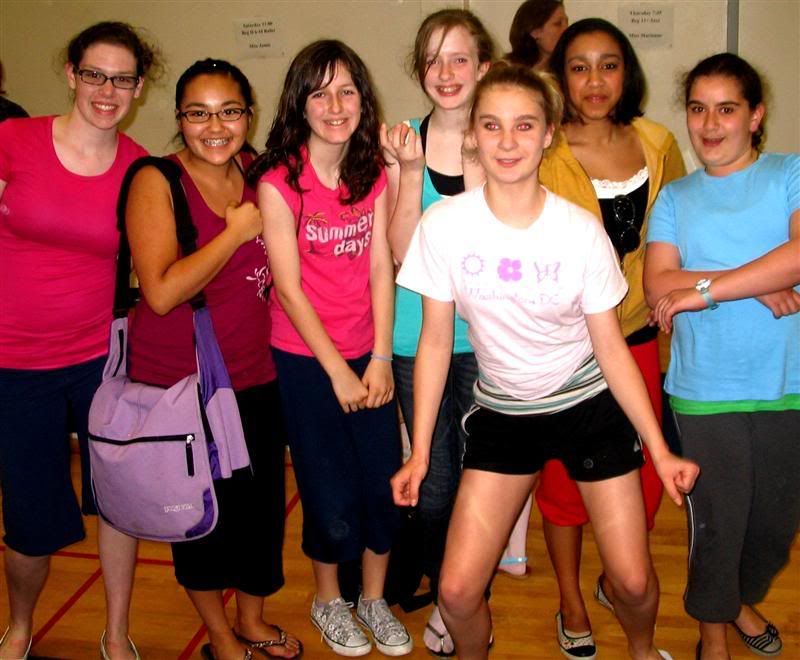 My beginning jazz teens! They danced to 'Disco Science' by Marwais.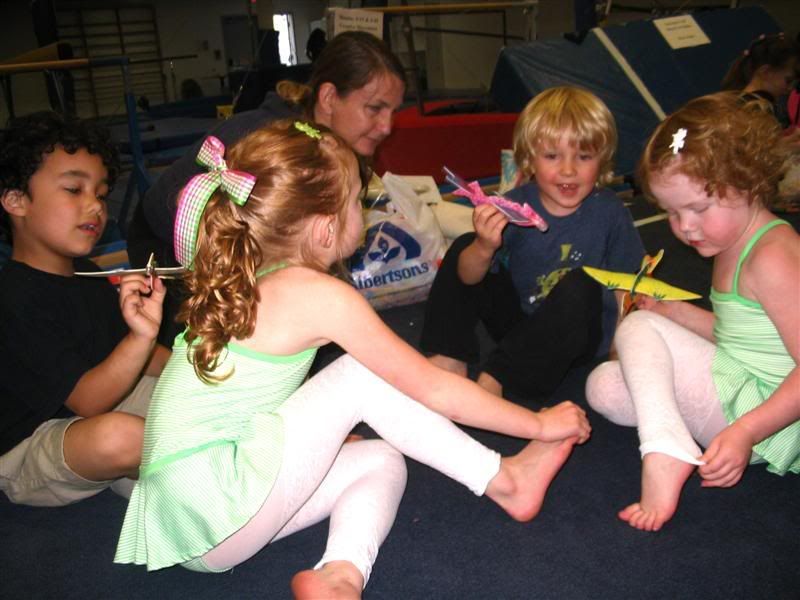 Here is Miss Laura and her creative movement class: Ravon, Myka, Oliver and Haily.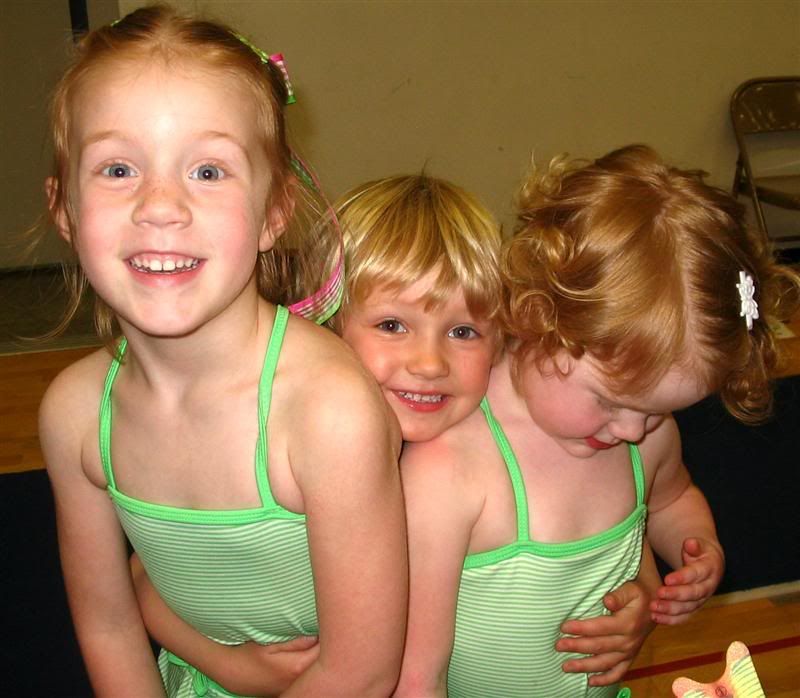 Here is Ollie sandwiched with two strawberry sweet tarts.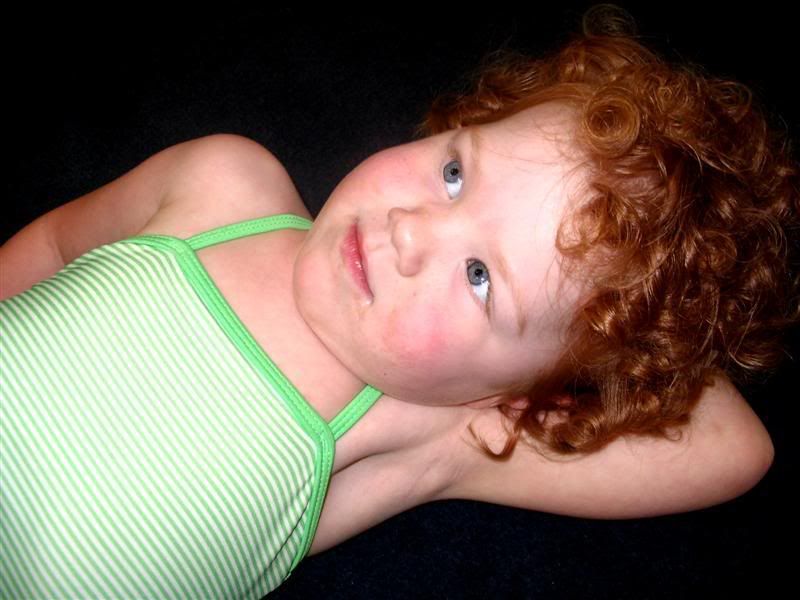 Backstage waiting proved to be a challenge for the littlest ones. But Haily was fairly cooperative...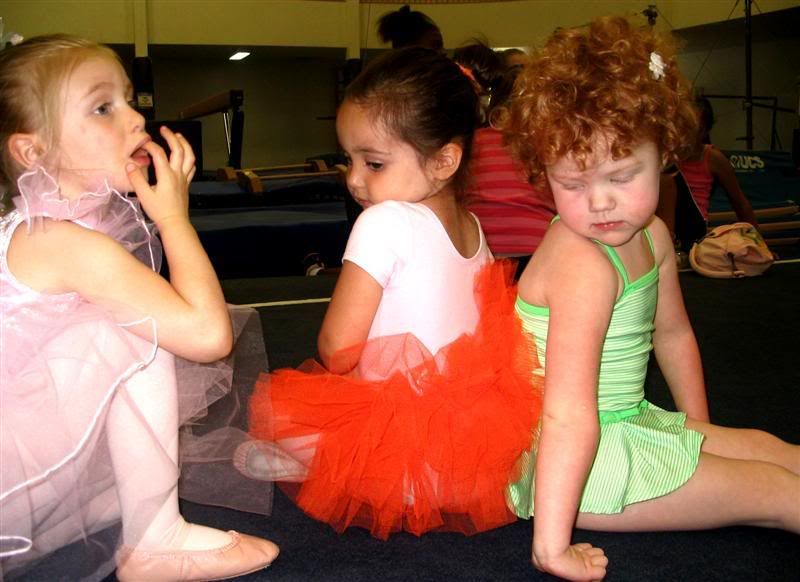 Check out that orange tutu! Orange is 'the color' these days.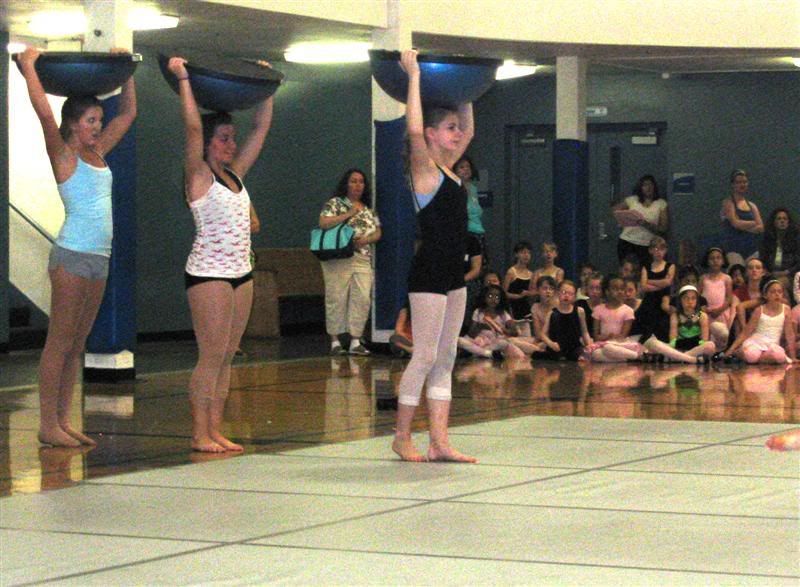 Here are my intermediate modern girls. They all helped to collaborate on this dance with the exercise moonballs. Their dance was set to 'Flexibility' by Depeche Mode.

(I just like this shot with all the cute legs in tights and bare feet...)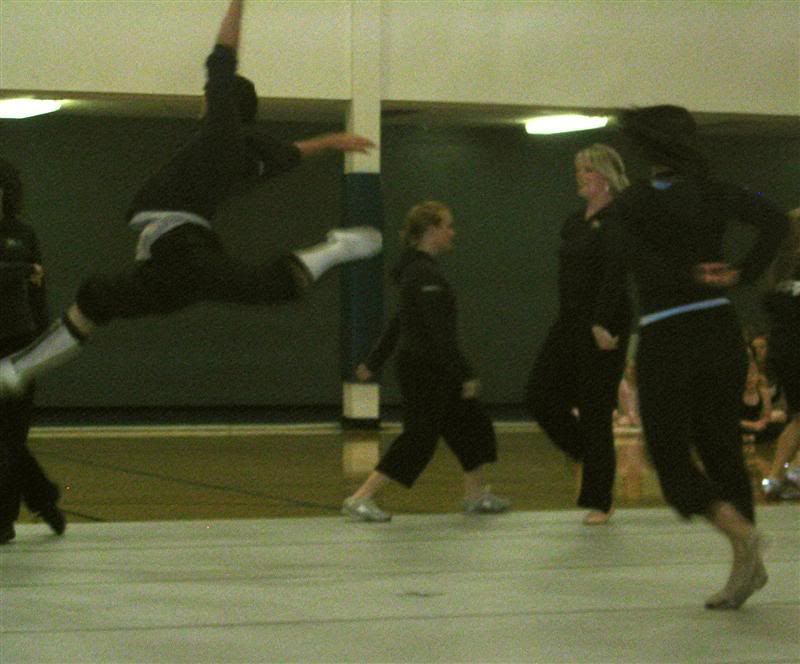 The staff started off each show (of which there were six) and here is this dark and blurry, yet awesome shot of my friend and colleague, Angel, in a huge grand jete!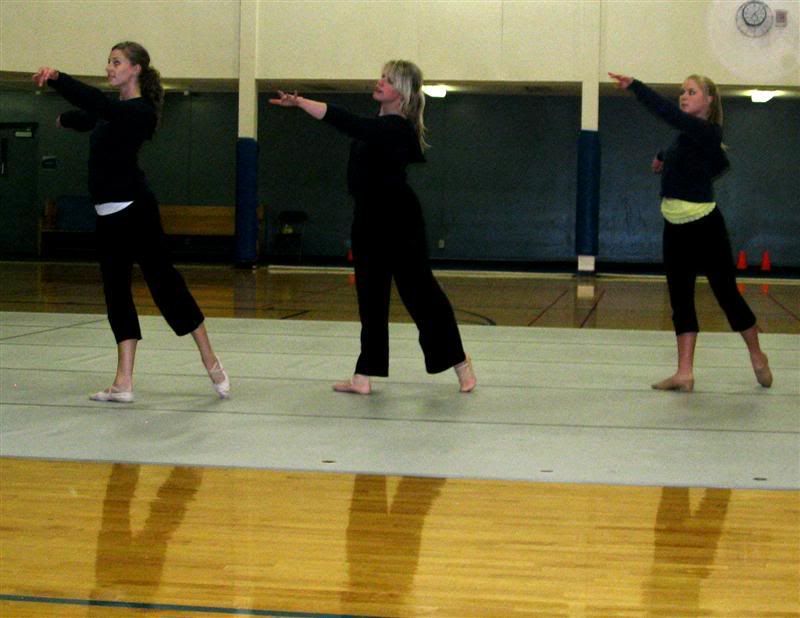 Miss Jaime, me, and Miss Rachel prepping for the ballet section.

Papa Eric and Grandma Janine came up especially for the recitals and the girls thoroughly enjoyed having them. Here they are relaxing between shows outside the Y with their favorite guy, my Dad.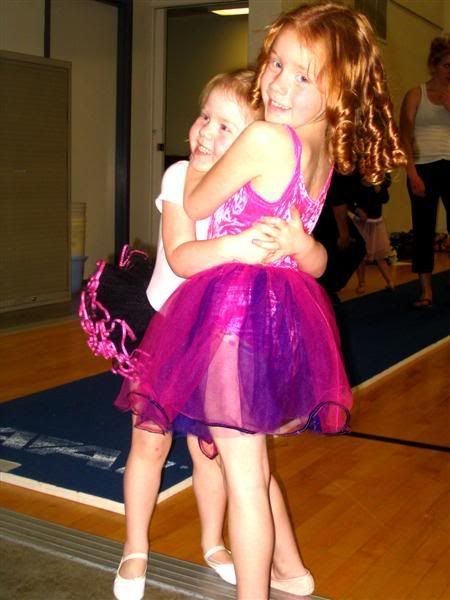 So cute, my girlies! This was part 1 of the pics- my Dad is sending me a disc with all his stuff. And of course I am compiling a short video to download with actual footage of the dancing!!