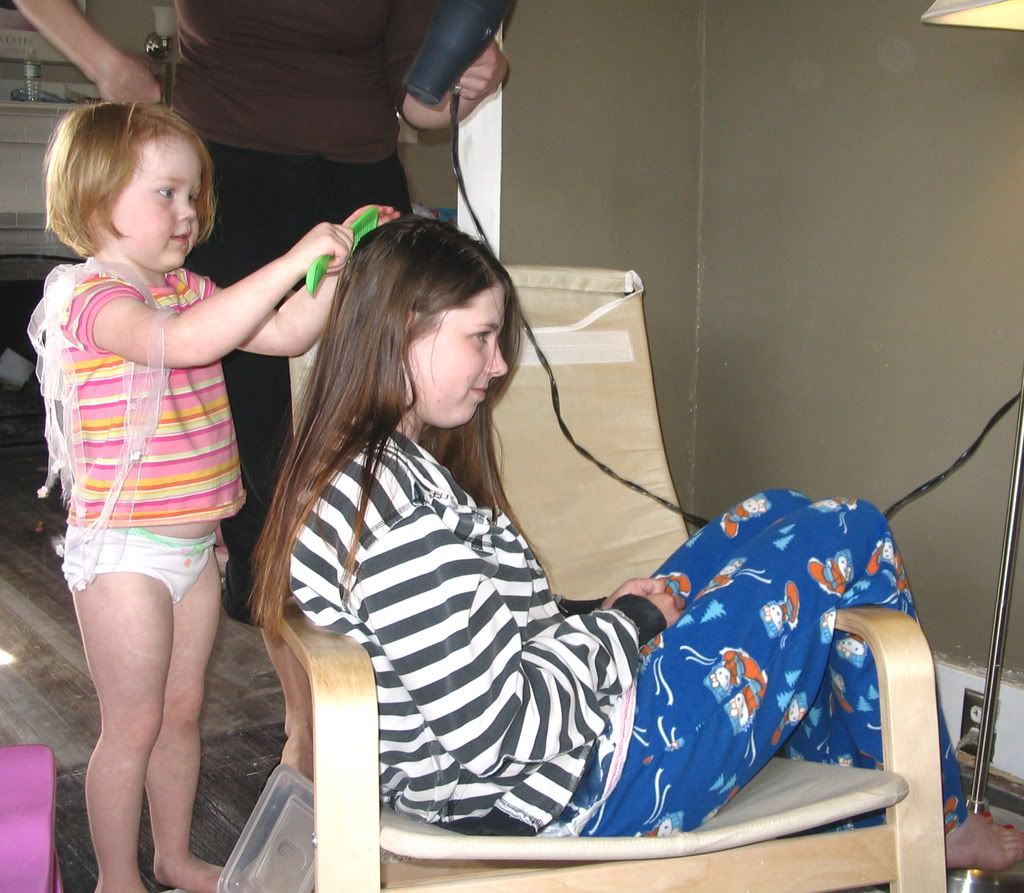 Modest prom was the other weekend...and so we had a beauty parlor at my house! Fun! Haily and Myka were very attentive and helped get my laurel, Felicity, all dolled up.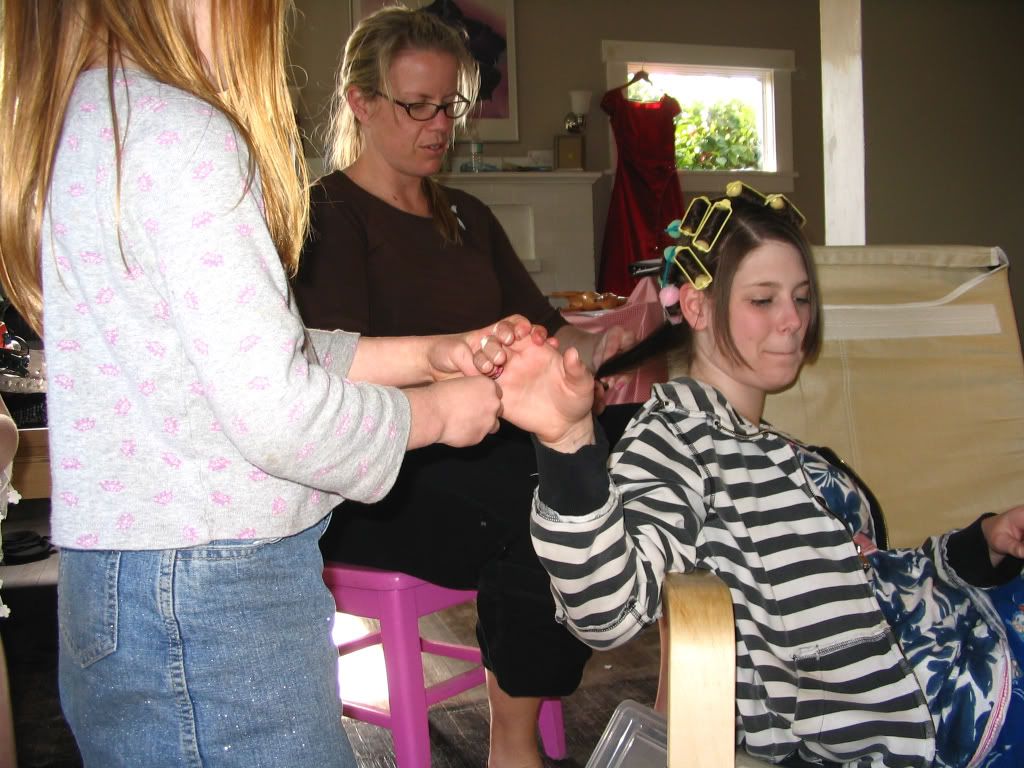 Let's see...we did rollers for ringlets, nail polish, hand massages, evening make-up with black liquid eyeliner, red cheeks and lips and double coats of very black mascara.
Her good friend, Dana, also my YW, came along to help paint her finger and toenails spankin' bright red! While Felicity's nails were drying, Dana also painted her cell phone so it would match her whole ensemble.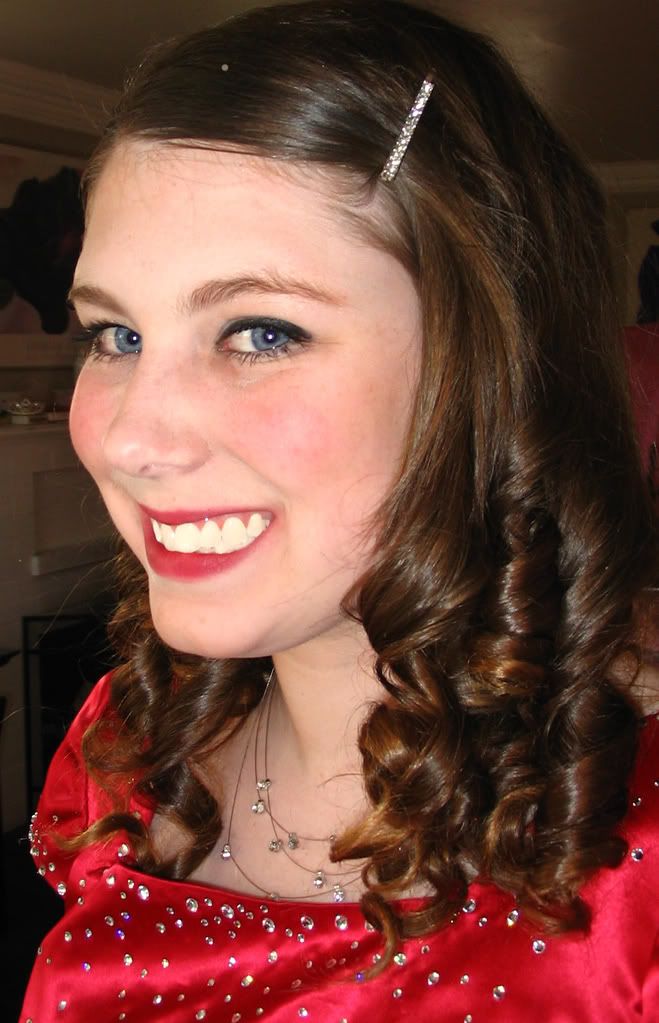 Tada! Isn't she lovely?!! She said she had a great time...