Waiting...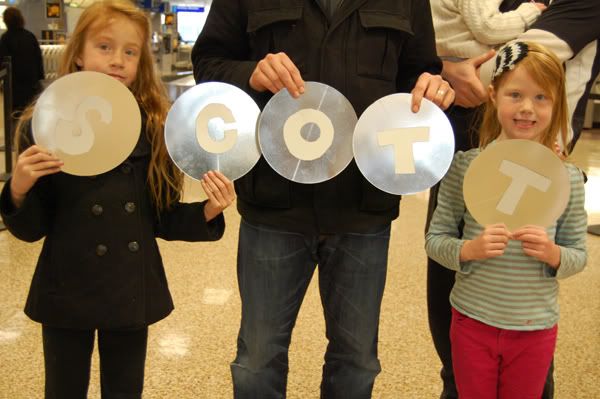 waiting...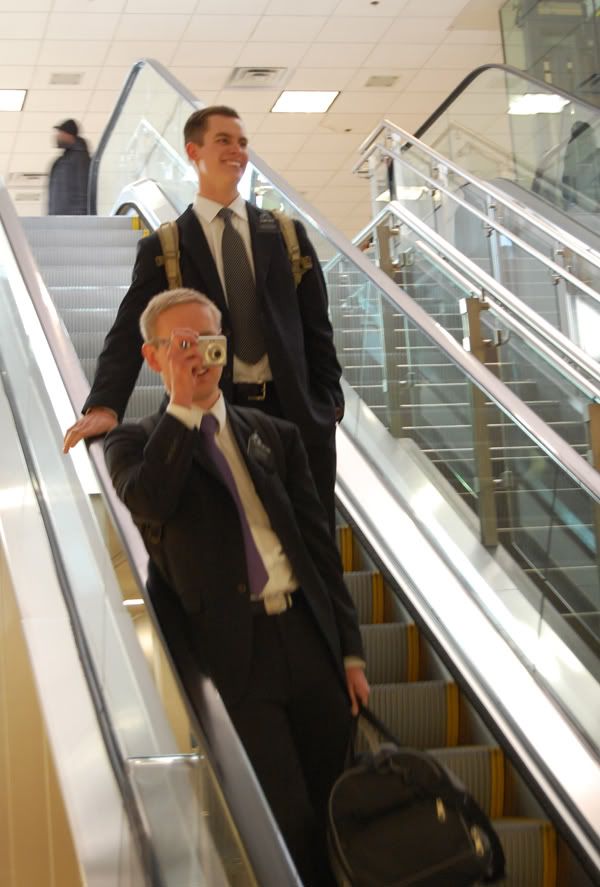 There he is in a purple tie! Uncle Scott, I mean, Elder Nelson! Oh Happy Day! My baby brother Scott served a faithful LDS mission in Minnesota and got to stop over in Utah for four days before heading home to my parents in Cali.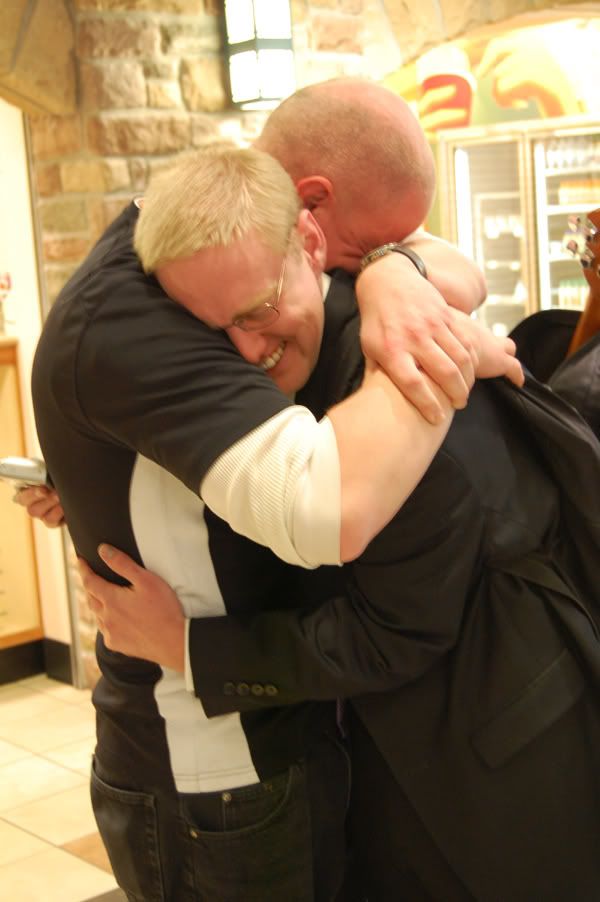 Big brother and little brother. Sweet.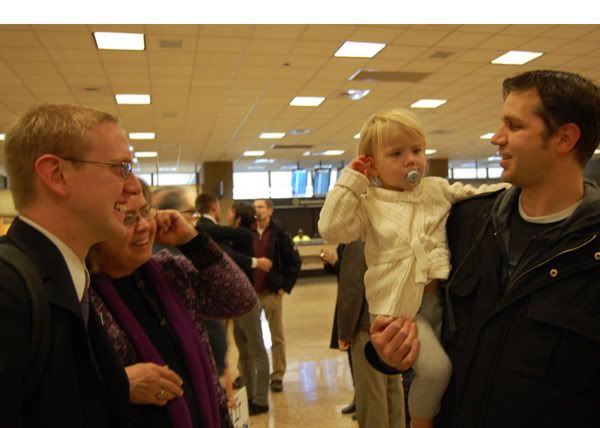 Aunt Melodee was there too- and after the airport she fed us a lovely lunch at her house in SLC.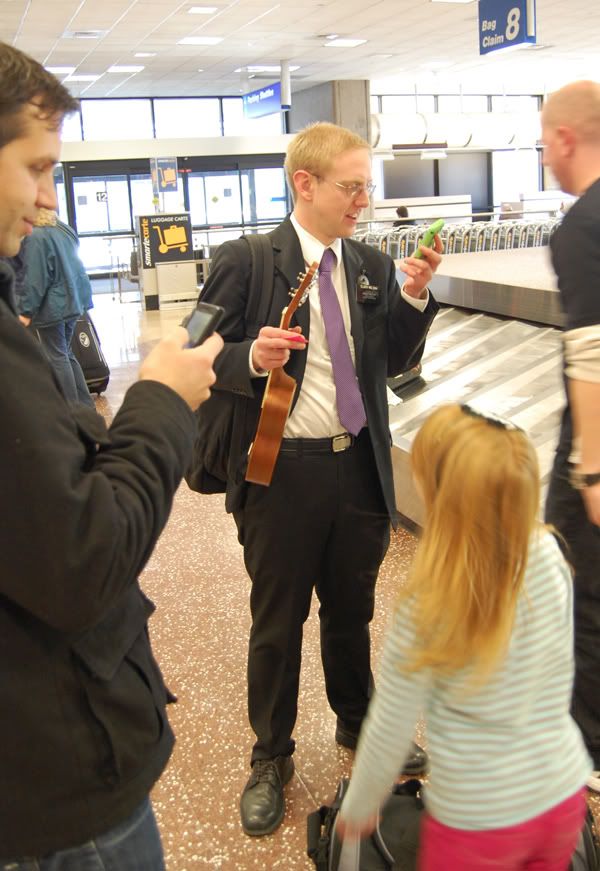 Scott is quite the musician and so it wasn't strange to see him traveling with a little ukulele. I bet he can't wait to get a hold of his collection of guitars at home. He stayed with us over the weekend, attended our open house in his honor and then flew home to Sacramento Sunday morning. Love you Scotty!