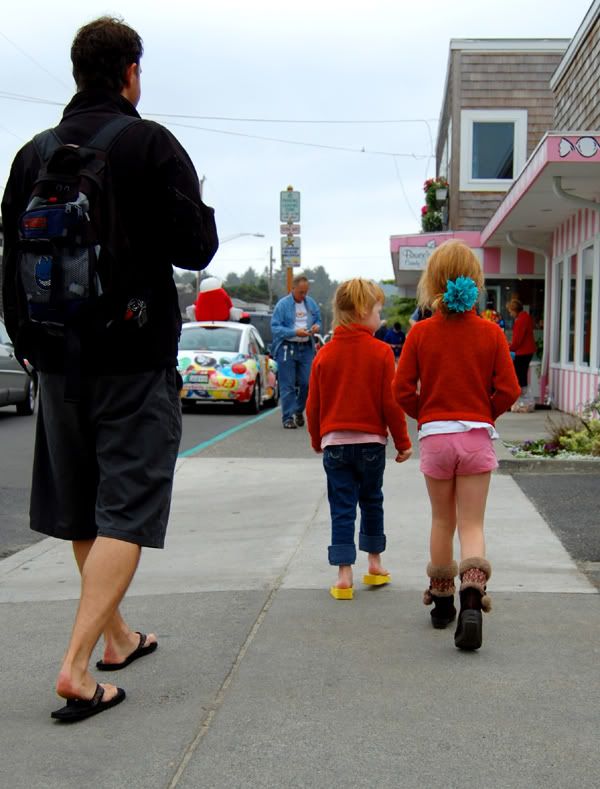 It is always fun to stroll along the shops at Cannon Beach. (Myka got quite a few compliments on her outfit that she chose herself- mini shorts and eskimo boots.)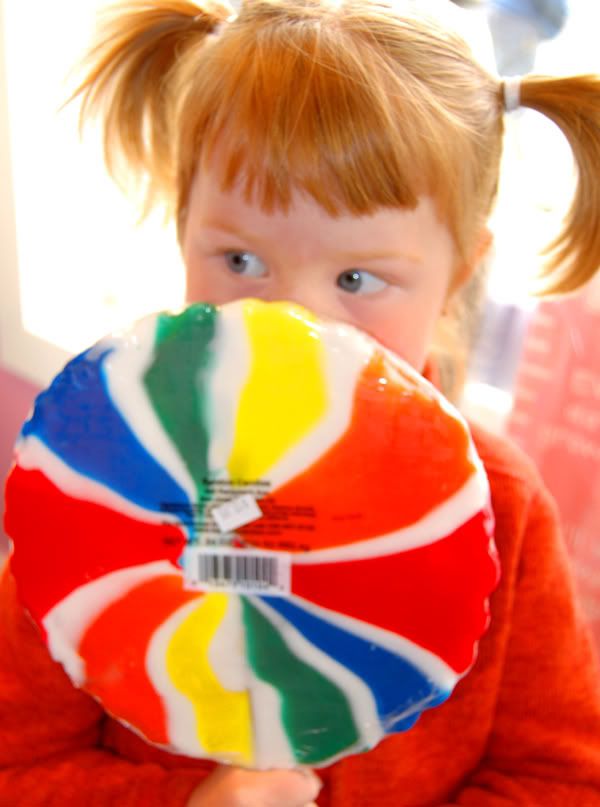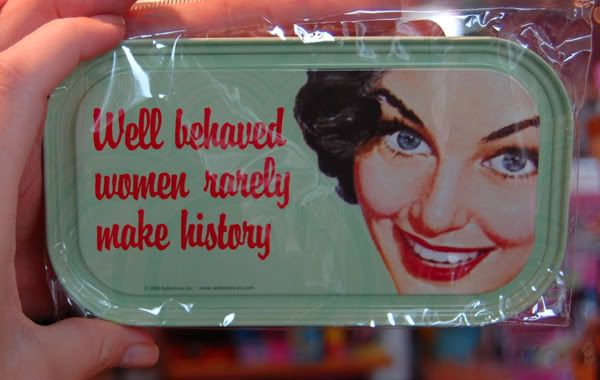 Awesome.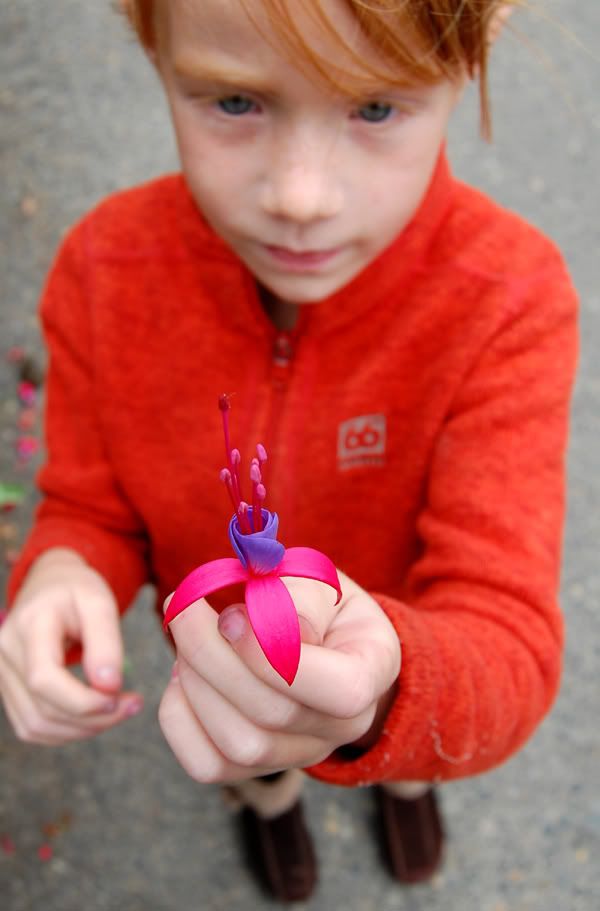 My six year old is quite the botanist. She is extremely interested in all plant life- especially flowers. These purple and hot pink ones were very exotic and captured her attention.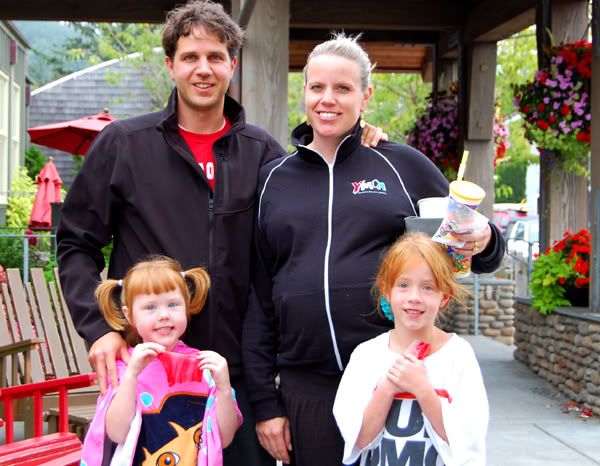 After walking the shop strip the girls played on the beach next to Haystack Rock for three hours straight! They were exhausted and hungry and so we ended the day with dinner at the Lumberyard Grill.