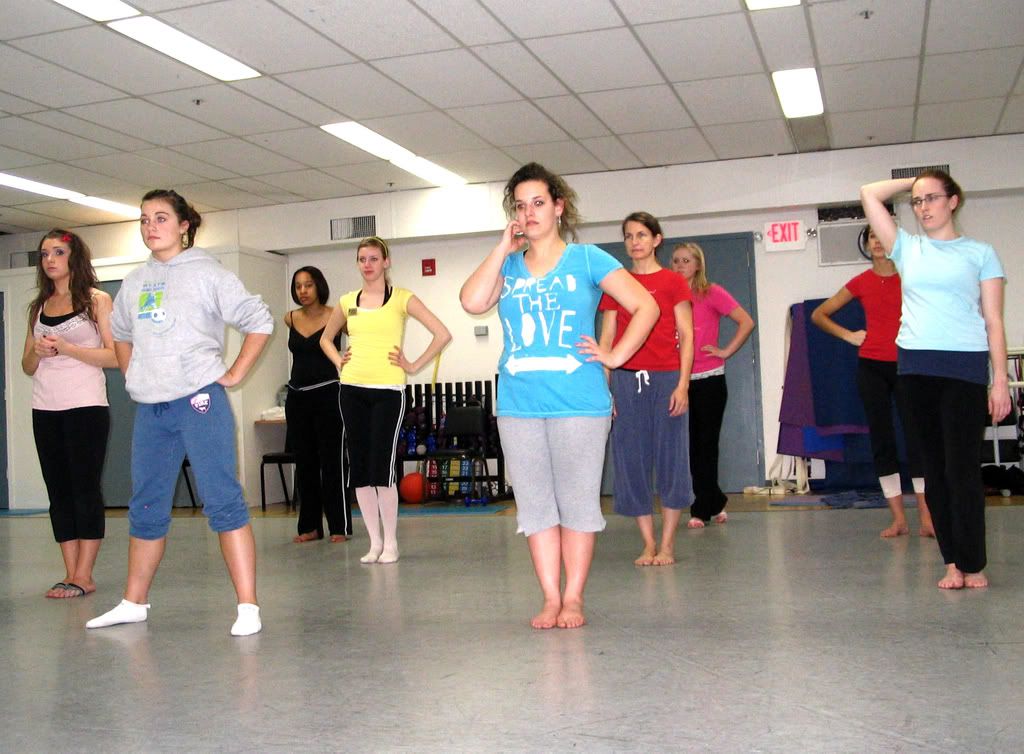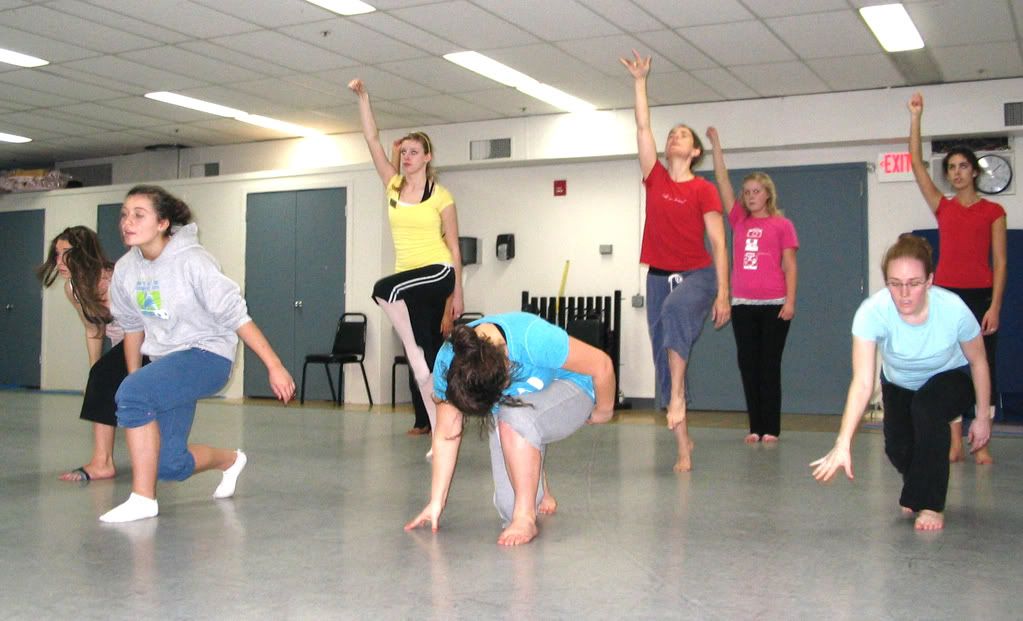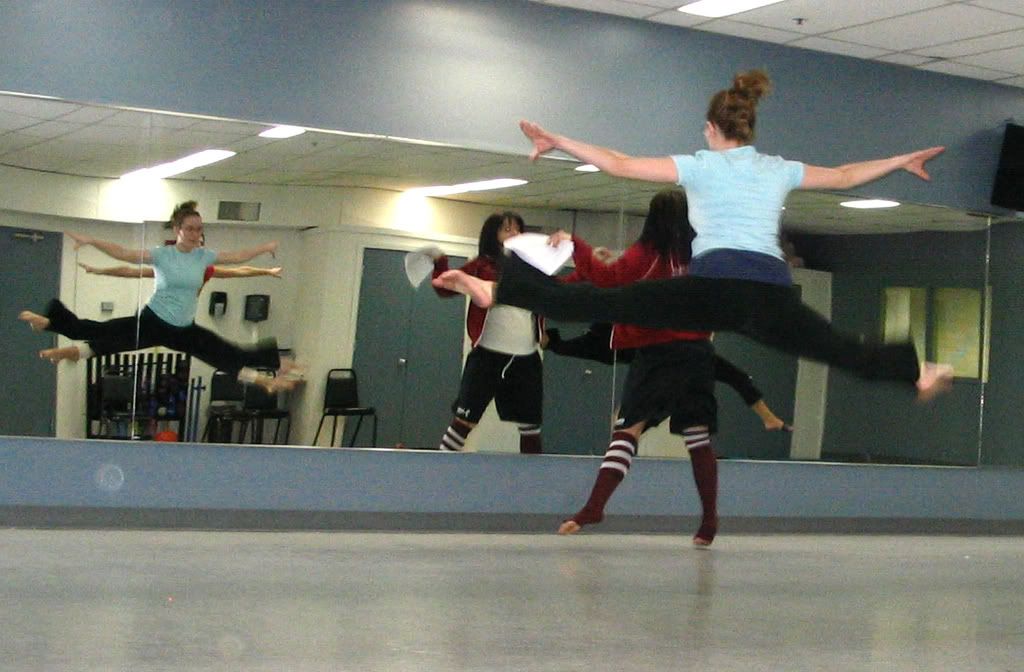 There's Kelly and her lovely self flawlessly executing a 'Russian'.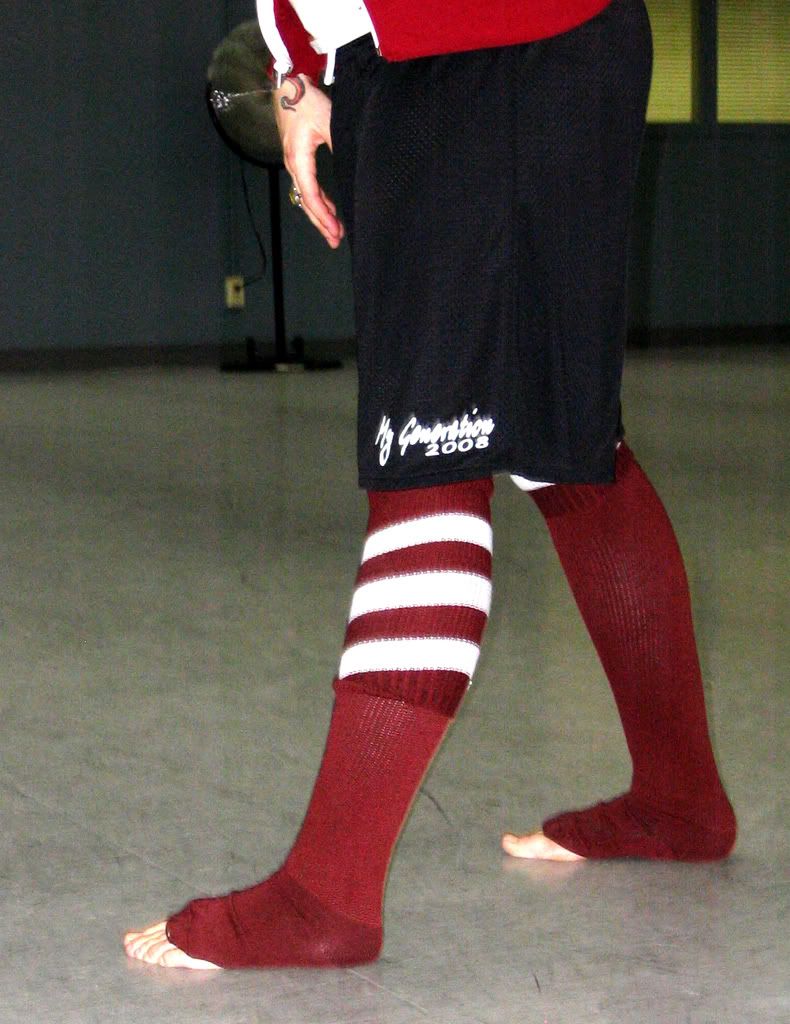 These are our choreographer's legs bedecked in the new version of the legwarmer, it's like baseball socks mixed with thigh highs, and she's got every color in the rainbow.
Ahh, well yes, I feel at times that I am happy to be 32 and appreciative of all the life lessons I have learned. I am full of the knowledge and understanding that one can only attain through living and passing the years...but sometimes I do wish to have my 18 to 25-year-old body back...
...like yesterday, when I was flinging and twisting my head, arms and legs all over the place trying to learn a fairly advanced piece of choreography with a group of looking-phenomenal-in-their-leotards-and-tights 18-year-olds. Sheesh! Laura, Simone and I were the only ones over 25- but we kept up with the wee ones. Simone actually was the choreographer and had us sweating for two hours straight with her incredibly hip and stylish movement.
This little number we are learning is the staff's piece that will be performed for May's Morgan Branch YMCA dance recital at Pantages Theater in downtown Tacoma. I had a blast doing the staff piece last year and it will be fun this year too. I just can't move today, that's all.