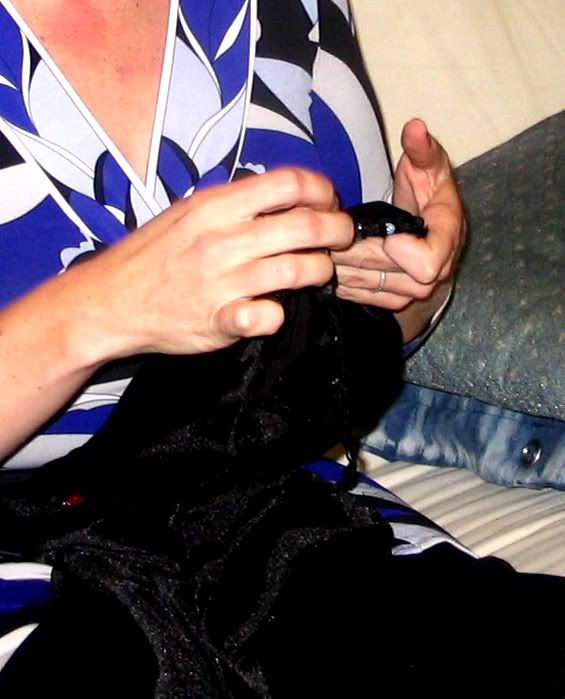 Opening night for our dance performance of Peeples was on Friday. It was a good night with a full house and an excellent group of dancers and performers. I made sure to cut everything down to the wire and almost forget to sew a string of sequins onto Katie's dress-- but otherwise most everything went swimmingly thanks to everyone who helped to make opening night a success!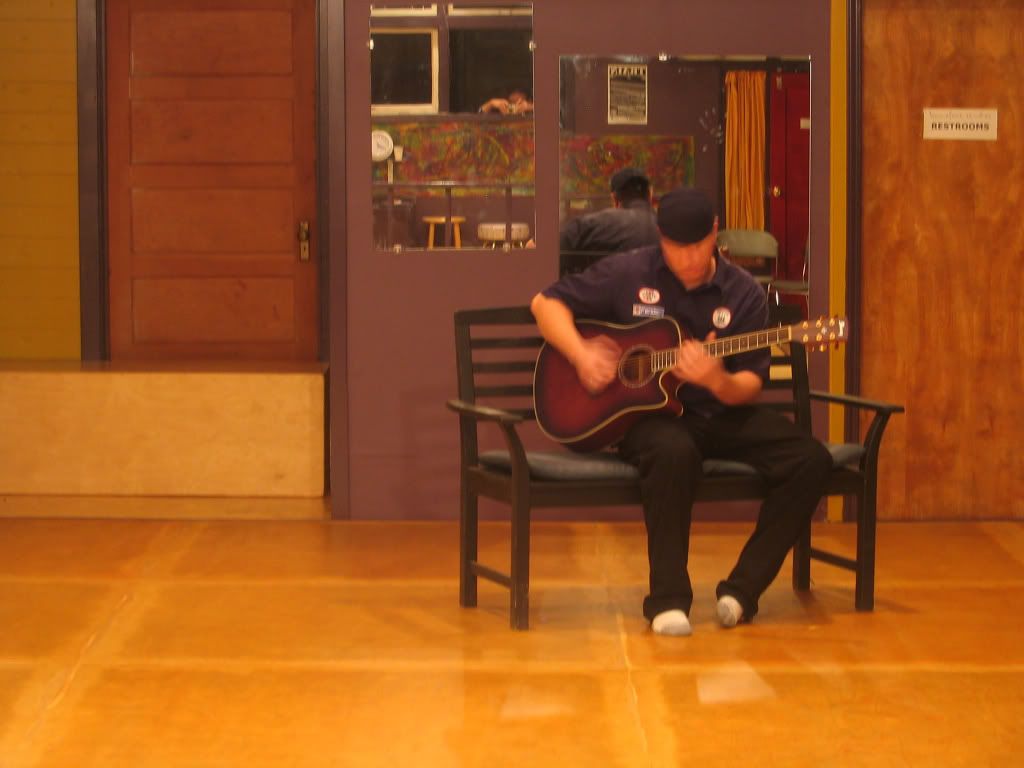 My brother, Ryan, from California, played preshow music this weekend. Aaron's friend Tim Beecher will play next weekend.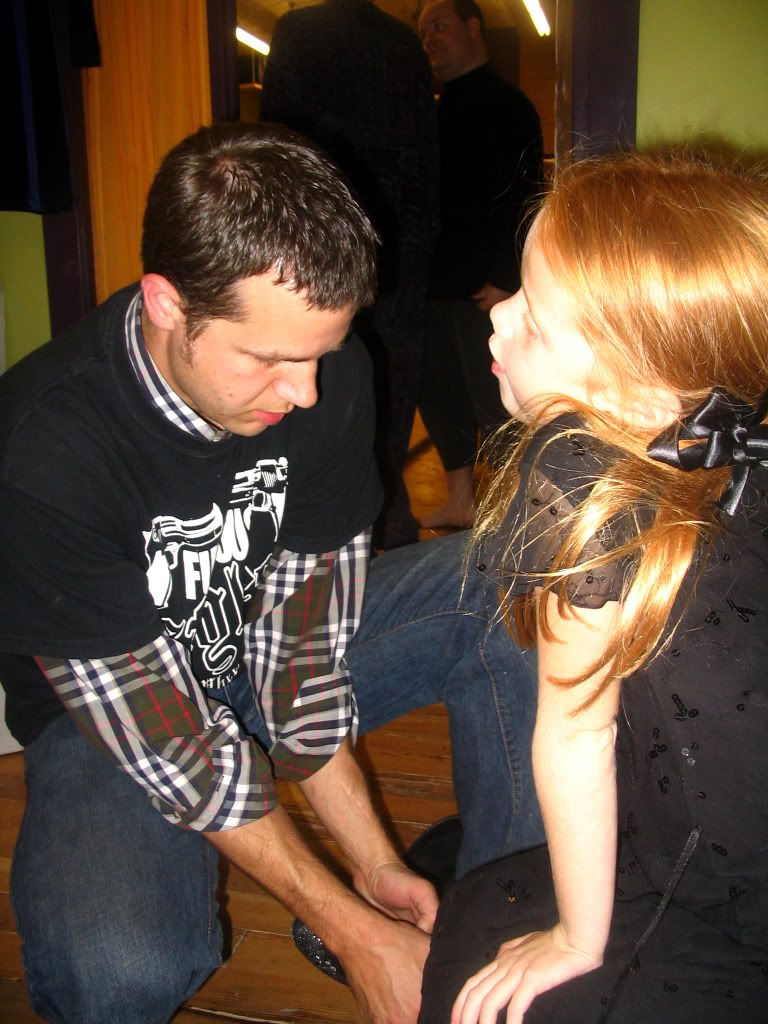 Myka came Friday and made it all the way through the first half of the show. She says her favorite piece was Rosa's. In her piece, Meat, there are long strips of white butcher paper on the floor- this makes for a very interesting performance. Myka liked Rosa's costume of a yellow sweater and black hot pants.

My dance film starts the evening off and is projected onto this sheer fabric as Katie dances in front and Ryan plays live guitar on the side. It is cool.
Dancers waming up before they go on stage
.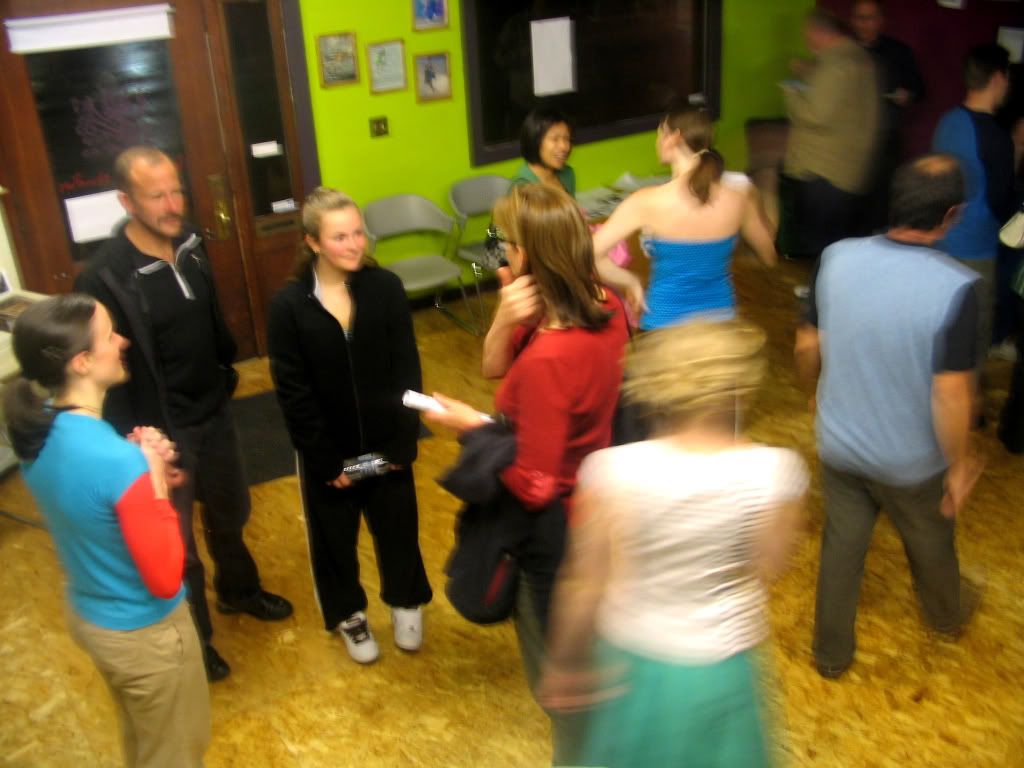 After the performance everyone headed downstairs for drinks, cookies and conversation.
These feet belong to Rosa, Katie and Stephanie. It looks like bright red heels are in this season...

This is Amanda in her costume for The People That You Meet- Michaels's ensemble piece. We teased her about the tube top and whether or not it would 'contain' her as she danced a particular section with a certain amount bouncing.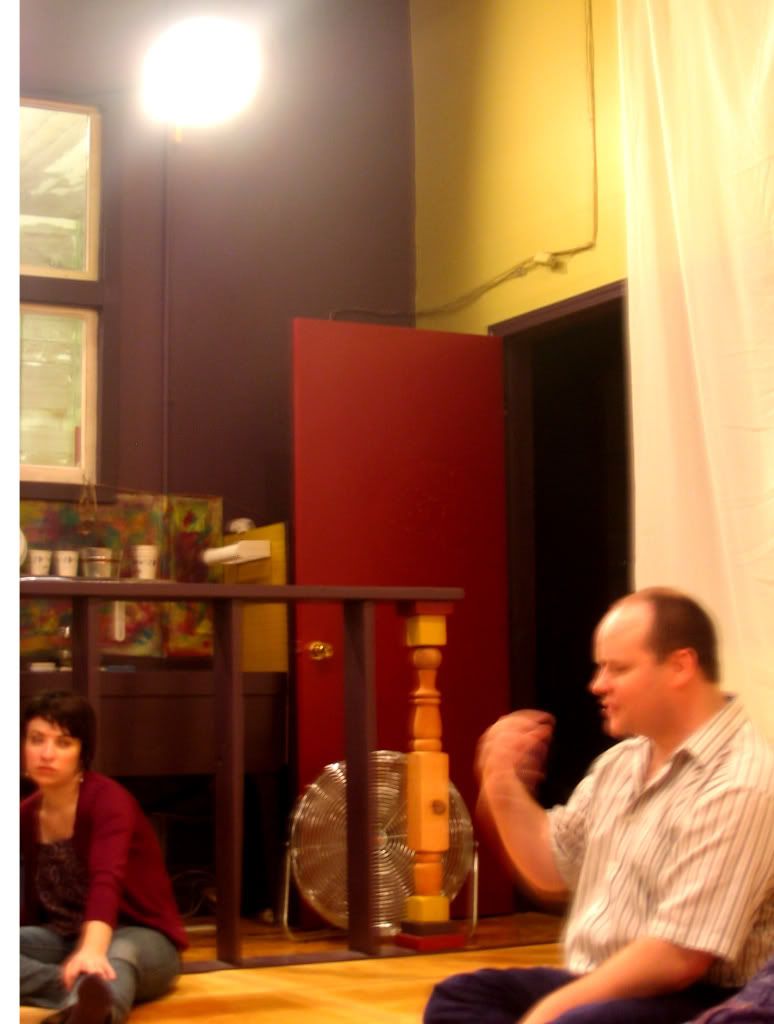 After the reception, Michael opened up a small artist discussion where he talked a little about his creative process and answered questions from the audience. Michael is an incredibly gifted and intelligent artist who I feel very lucky to have as a good friend and mentor. I am so glad to be a part of his Peeples show here in Tacoma. Please come enjoy live dance art next weekend at Barefoot Studio!
www.brownpapertickets.com