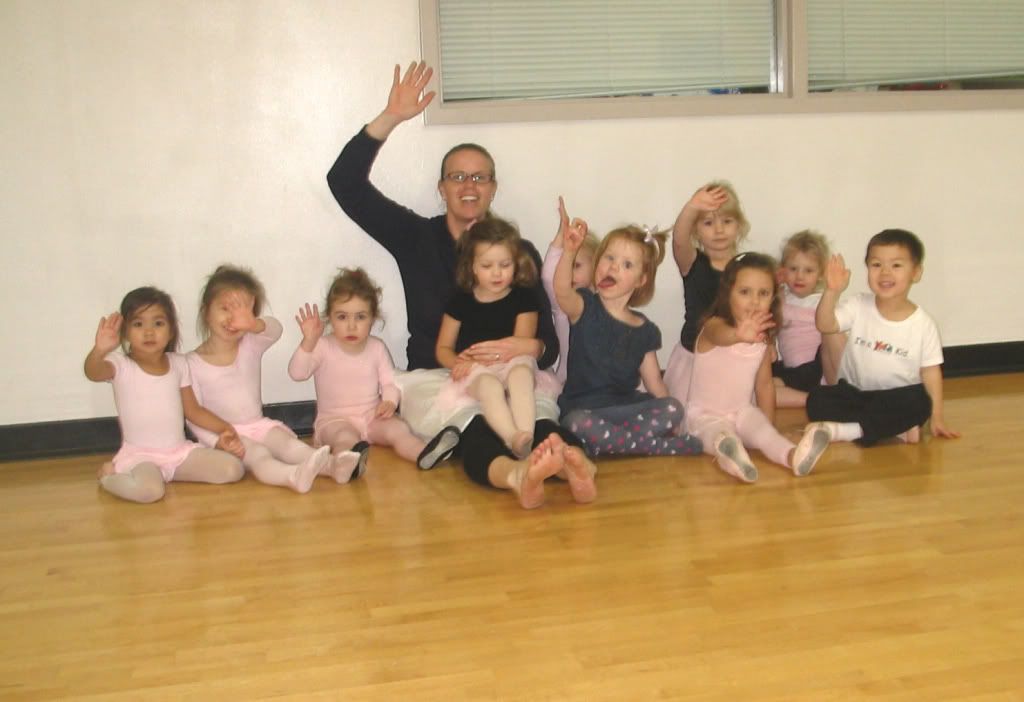 Bitty Ballet, 3-4 year olds @ 4:00PM.
I have been teaching dance in a neighboring city every Friday since September and have enjoyed the experience. It was a temporary situation to help that YMCA branch until they hired a new dance director. So, Friday was my last day, and I will miss the children I was lucky to get to know! Especially the bitty ballet class with cute chubby legs in pink tights and teeny, tiny feet tip-toeing around the room in miniature ballet slippers!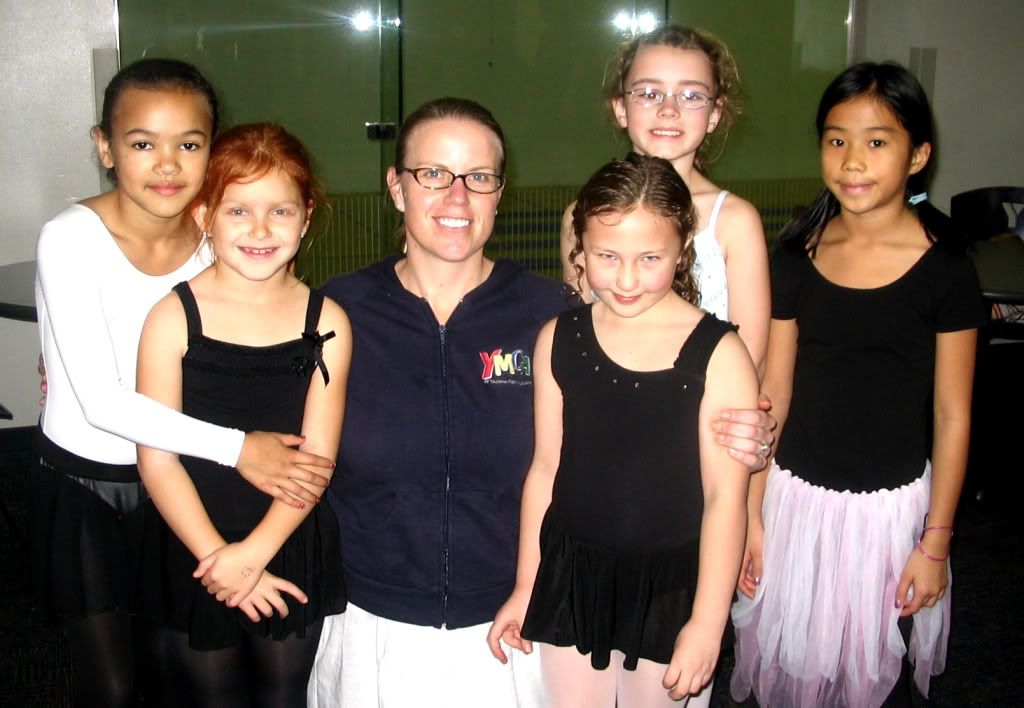 Ballet I class, 6-10 year olds @ 4:45PM
(check out my 4-months-overdue-for-a-highlight hairdo and no make-up look, yes! ... bot not really)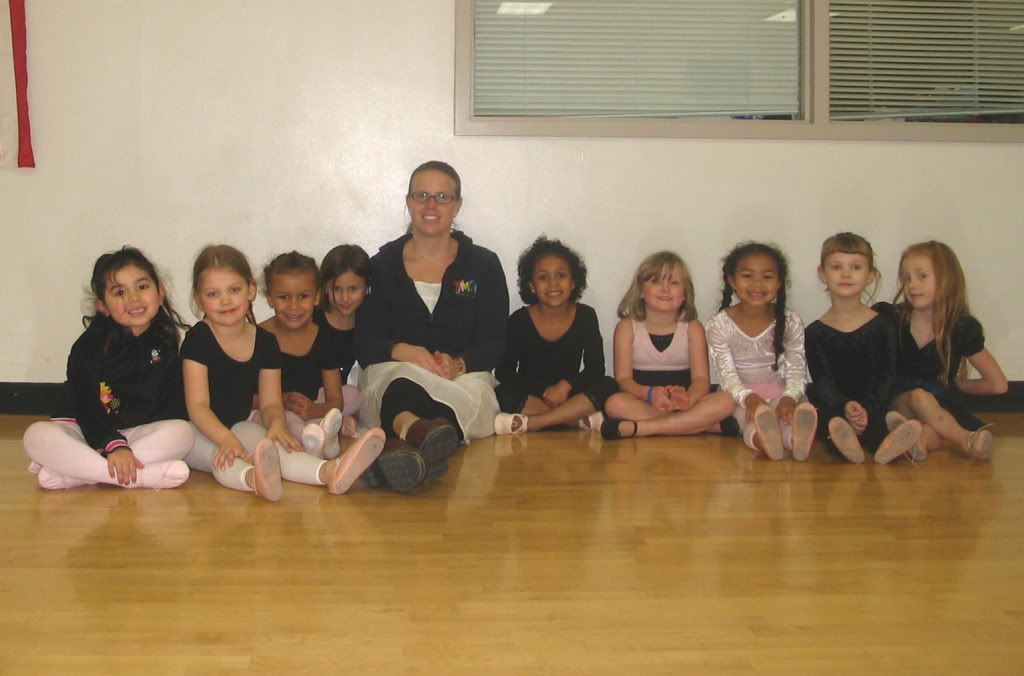 Ballet/Tap combo class, 5 year olds @ 5:30PM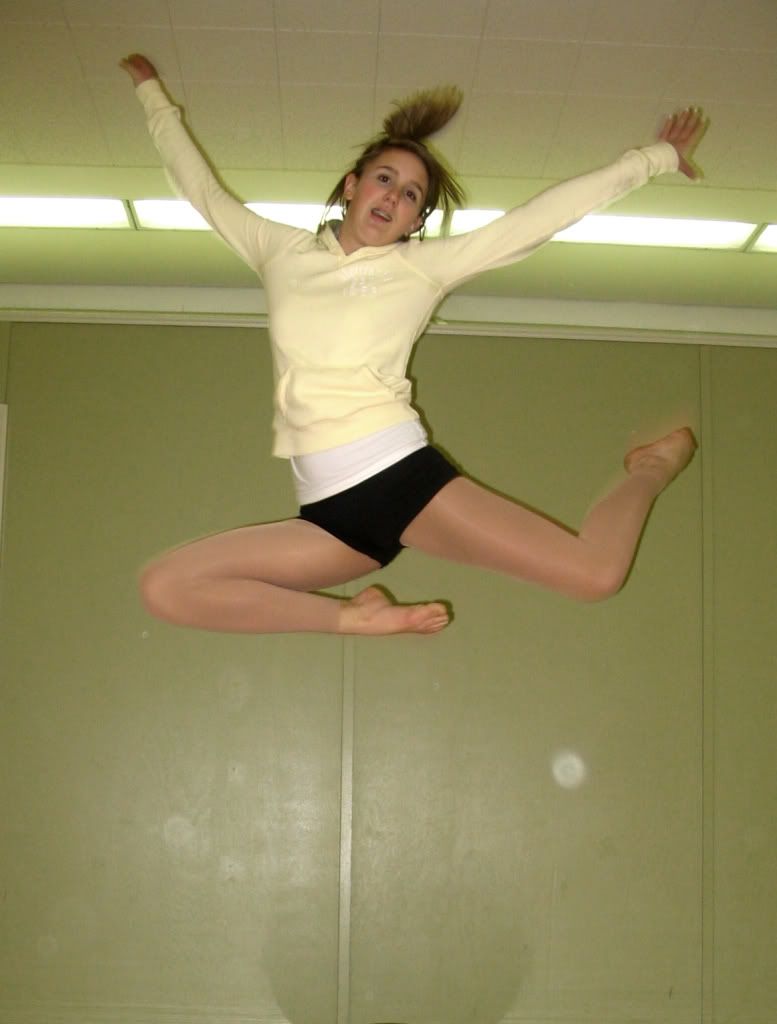 And this long leggy lady is from my home branch modern class. We took jump pics on Wednesday and her's turned out fab!